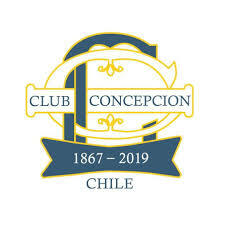 Identity area
Standardized form(s) of name according to other rules
Identifiers for corporate bodies
Description area
History
Club social chileno de la ciudad de Concepción, fue fundado el año 1867, su principal impulsor fue don Aníbal Pinto Garmendia, intendente de la provincia en esa fecha. El Club Concepción, al igual que muchas otras entidades de tipo social nacidas en el siglo XIX, fue creado según consta en su acta de fundación, con el objeto de "Servir para los negocios y pasatiempos de los asociados". Imitando a los Clubes ingleses y sustituyendo a las famosas tertulias características de aquel entonces, se convierte en el principal centro de reunión del progreso económico, social e intelectual del
sur del país.
Functions, occupations and activities
El Club fue pensado como un lugar de sociabilización, entretención, refinada atención para actividades sociales, alta gastronomía y actividades culturales. Un lugar ameno para el esparcimiento de sus socios en sus tiempos libres y el uso de sus instalaciones incluso para actividades de trabajo, más recientemente.
Mandates/sources of authority
Internal structures/genealogy
General context
Definido desde su fundación como un "Club de Hombres", a semejanza de los clubes fundados en Inglaterra, y concordante con la cultura de la época, la mujer no tenía ninguna posibilidad de visitar sus dependencias y menos aún ingresar como asociada.
Control area
Authority record identifier
CL UDEC ALDCO /RAC 000026
Rules and/or conventions used
Dates of creation, revision and deletion
Creado el 27 de julio de 2020.
Sources
Catálogo Colectivo de Autoridades Bibliográficas (CCAB)