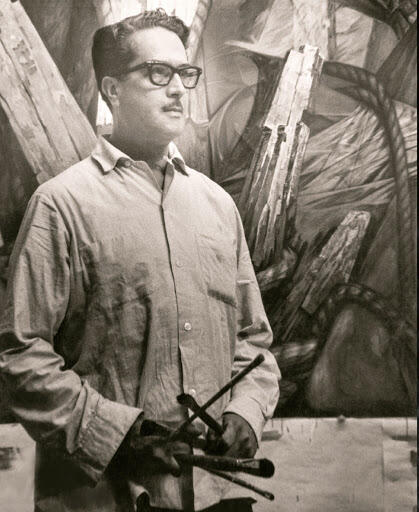 Identity area
Authorized form of name
González Camarena, Jorge, 1908-1980
Standardized form(s) of name according to other rules
Other form(s) of name
Camarena, Jorge González, 1908-1980
Identifiers for corporate bodies
Description area
History
Pintor, escultor y muralista mexicano. Nació en Guadalajara en 1908 y falleció en Ciudad de México en 1980.
Functions, occupations and activities
Mandates/sources of authority
Internal structures/genealogy
General context
Una de sus obras más reconocidas en Chile es el Mural Presencia de América Latina, pintado entre 1964 a 1965, con acrílico sobre estuco, con una dimensión de 300 metros cuadrados, ubicado en el hall de entrada de la Casa del Arte de la Universidad de Concepción, fue declarado monumento histórico por el Gobierno de Chile el año 2009.
Relationships area
Related entity
Cuevas Cuevas, Alicia del Tránsito
(1932-)
Identifier of the related entity
CL UDEC ALDCO /RAP 000046
Category of the relationship
associative
Dates of the relationship
Description of relationship
Access points area
Occupations
Control area
Authority record identifier
CL UDEC ALDCO /RAP 000024
Rules and/or conventions used
Catálogo Colectivo de Autoridades Bibliográficas (CCAB)
Dates of creation, revision and deletion
Creado el 18 de junio de 2020
Sources